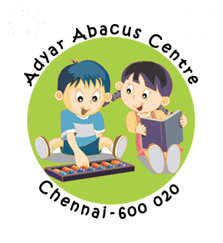 Adyar Abacus Centre,
No:146/61,
Kamaraj Avenue 2nd Street,
Adyar, Chennai 600 020.
Ph: 7418806745, 9941323384,
9791160114, 43504613
Email: adyar.abacus@gmail.com

We accept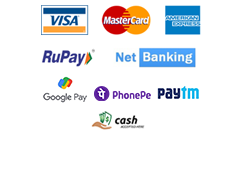 Competition - 2018
About Abacus
The abacus, also called a counting frame, is a calculating tool that was in use centuries before the adoption of the written modern numeral system and is still widely used by merchants, traders and clerks in Asia, Africa, and elsewhere. Today, abacus instruments are often constructed as a rectangular frame with beads sliding on vertical rods, but originally they were beans or stones moved in grooves in sand or on tablets of wood, stone, or metal.
Most calculations can be made with the help of the Abacus. This includes basic addition, to complex addition, subtraction, multiplication, division, and even square roots and cube roots!
As the child goes up the levels, the mental imagery is formed in the brain and the child will be able to perform complex calculations without using the abacus.
-----------------------------------------------------------------
INFORMATION FOR PARENTS

1. Avail discounts for advance quarterly / half yearly or annual payments of fees

2. As far as possible please ensure that your ward attends only the designated batch.

3. Fees is to be paid every month regardless of whether the student attends class or not. Missed classes can be availed at later dates.

4. Fees can now be paid by Cash / Card / Cheque / PayTM or through online transfer.

5. In case of monthly break please inform the centre in advance to avail fee waiver. Conditions apply.


6. Suggestions for improvement are welcome. You may email your comments to adyar.abacus@gmail.com